Blog Jaký USB disk bude pro mně nejlepší?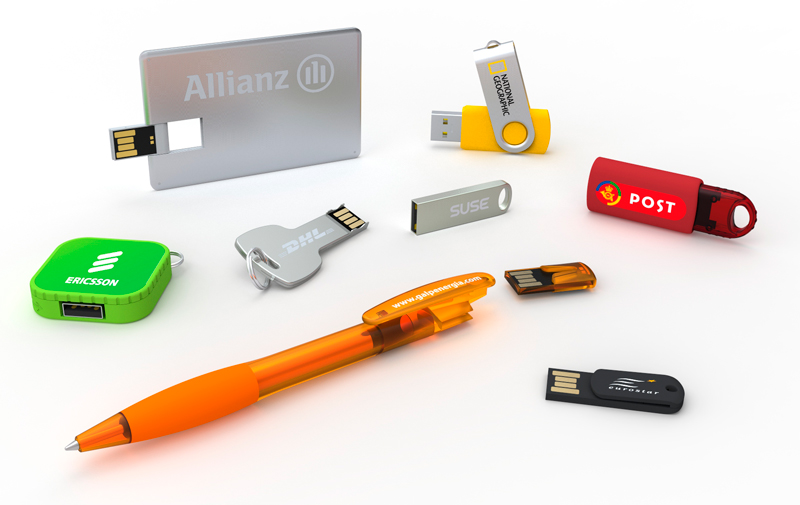 Ačkoliv všechny naše designové
USB flash disky
jsou skvělou volbou, rozhodnutí, který z nich si nakonec vyberete, závisí na zamýšleném použití daného produktu.
Například, pokud uvažujete o použití flash disku jako propagačního dárku na veletrhu, nabízí se zvolit kapacitu, která přesně odpovídá velikosti vašeho
přednahraného obsahu
.
Na druhou stranu, pokud jde o obchodní dárek, budete nejspíše preferovat větší kapacitu, aby bylo zajištěno, že disk bude využíván často a dlouhodobě.
Bez ohledu na to, pro jaký účel USB disky poptáváte, existuje několik základních faktorů ke zvážení:


Který design nejlépe odpovídá vaší značce a poselství, které chcete předat?

Jak velkou kapacitou byste chtěli dotyčnému předat?
Jaká data byste chtěli nahrát, aby byl propagační efekt maximální?
Chápeme, že škála využití propagačních USB disků je široká, a že každý projekt skrývá jiné preference a požadavky .
To je důvod, proč se neustále snažíme přizpůsobovat náš sortiment a tím zajistit, že bude vyhovovat vašim individuálním potřebám.
Naši prodejci jsou připraveni vám pomoci najít, USB flash disk , který je ideální pro váš projekt - spolu s
příslušenstvím
a službami vám tak zajistit maximální propagační dopad.
Vše, co musíte udělat, je vyplnit náš
krátký poptávkový formulář
nebo nám

z
avolat
.
Provedeme vás procesem objednávky a za pouhých
6 pracovních dnů
již můžete oslnit své klienty, kolegy a konkurenci novými USB disky!

Author: Monica Olsen
Formulář pro rychlou nabídku...
Používáme cookies, abychom naši stránku vylepšili. Své nastavení cookies můžete
kdykoli změnit
. Pokud to neuděláte, budeme předpokládat, že můžeme pokračovat dál.