Blog The Ultimate Mini USB Flash Drives - Introducing the Halo USB
During the last 6 months, the Halo USB has become increasingly popular. Within Flashbay's diverse product range the Halo USB is one of our earliest creations so we are very proud to see this incredibly compact mini USB Flash Drive become one of the month's best sellers.
https://www.flashbay.cz/usb-flash-disky/halo
A few years ago, typical USB Flash Drives had dimensions similar to a cigarette lighter and we aspired to create a product that broke from this convention.
Designing a small flash drive isn't too hard, but most mini-USB Flash Drives on the market tend to have very slow read/write performance due to the limitations of small components.
The beauty of the Halo model is that despite its small size, its read/write speeds are just as good as larger drives, and the maximum capacity offering is a massive 16GB!
While the Halo mini USB flash drive has a very compact shape there is still ample space to have your logo screen printed in colour or laser engraved, ensuring that your brand message is clearly visible on both sides.
The real party piece of the Halo is the LED that shines through the edges of the device, creating an eye-catching 'halo' effect when connected to a PC or Laptop. We offer you a choice of LED colours to match your branding, allowing you to create a truly custom appearance.
When a product grows in popularity it's the perfect compliment to our design and engineering team, who then know that they have ticked all the right boxes. So thank you, Halo, for joining the ranks of our other 'All-Star' products.
You can check our main Halo product page here.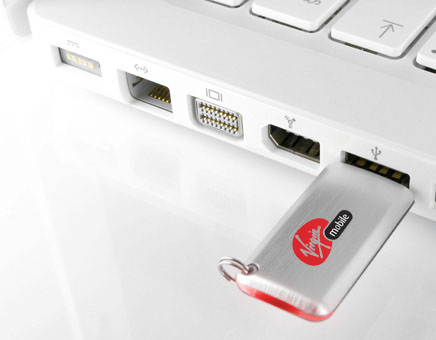 Halo hanging out with Mac book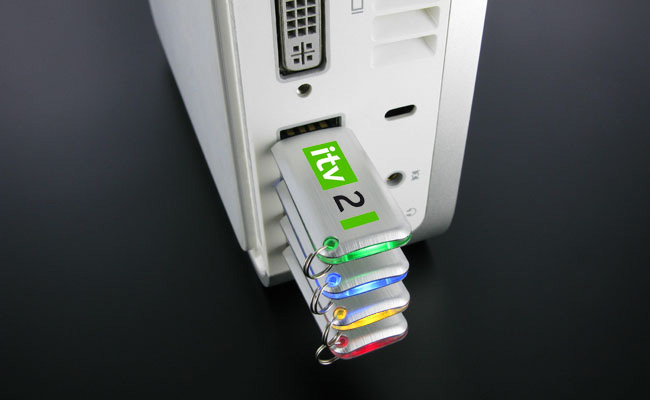 LED colours to suit your logo colour!