Blog Tie Clip Style USB Flash Drive, we call it the 'Tie USB'
The power of understatement is often under appreciated and we like to think that our new product, the 'Tie Series', is the master of understatement when it comes to USB Flash Drives.
The stunningly simple design appears to observers to be a normal tie clip and if that's all it was, it would still look great. But the real power of the Tie Series is hidden from view behind the tie – a USB Flash Drive in any capacity you may wish for.
Without even needing to remove the Tie Series from your tie the USB Flash Drive can be detached and used just like any other Flash Drive. When you're finished, simply re-attach the drive to the tie clip and you're done.
Yes, we know not everybody wears a tie, but many of the smartest folk about town do. I was speaking to a long-term customer the other day, a genuine marketing hot-shot for a magic circle law firm, who told me that the "best corporate gifts are novel, useful, high quality, and never mundane". After seeing a sample of the Tie Series she just ordered 2000 laser engraved with their firm's logo and web address for client Christmas gifts, so I guess it hit the right note.
The Tie Series USB flash product represents just one of the ways that Flashbay is continuing to innovate and advance the design of USB Flash Drives. Rather than focus on useless gimmicks we like to produce products that you and your customers actually find interesting and useful.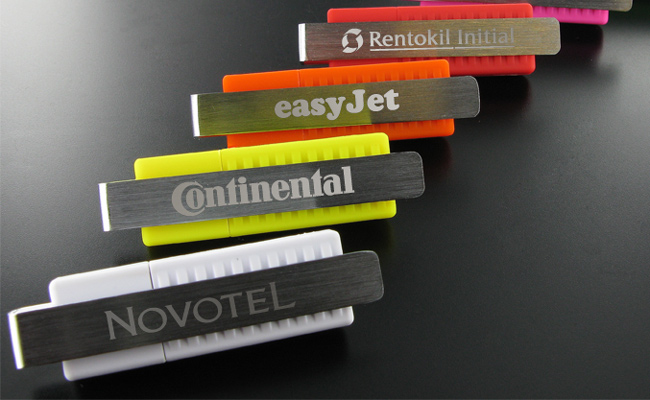 Laser Engraved USB Tie Clips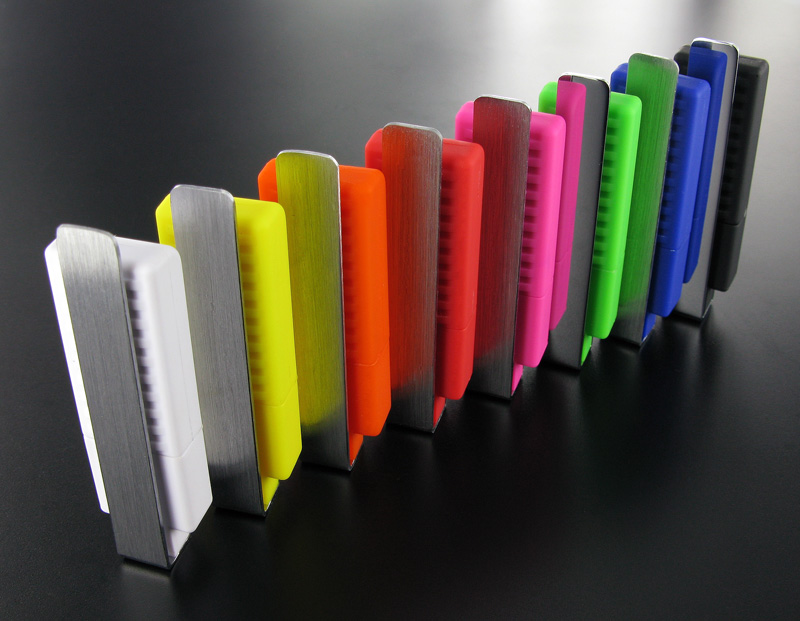 Body available in standard colours or pantone matched to your choice

Author: Sam Sanchez